Important Announcements
We're hiring!
We're currently looking for a Debt Assistant and a Debt Caseworker.

Click here

or visit out Get Involved page for more details.
Our contact centres are now open!
Our contact centres are now open with revised opening hours;
Dewsbury – 09:30-15:00 Mondays and Tuesdays
Huddersfield – 09:30-15:00 Thursdays and Fridays
We are still here for you at Kirklees Citizens Advice and Law Centre
Following the easing of lockdown restrictions we are working towards restoring all our services including the drop-in at our Contact Centres. To ensure the safety of staff, volunteers and clients we will be doing this very slowly, risk assessing the reintroduction of services and reviewing changes as we go along. This means that our face to face services will not be available in the near future.
You can keep up to date with how we are currently delivering services on our Covid-19 page which is here.
You can also check on the "Our Services" page for the individual service which you wish to access.
You can still contact us by using our contact form on the website or by ringing the Advice Line on 0808 278 7896 (Free Phone number)
We are still here for you during and after lockdown and are doing our best to deliver our services to as many people as possible. Thank you for your understanding.
Due to Covid we have a reduced number of staff available to answer our telephone helpline. This means that we cannot answer as many calls as usual and that waiting times may be longer. We apologise for this inconvenience. Please consider using the contact form on this website as another way to get in touch with us.
Have you been asked to self-isolate
If you have then you may be eligible for a payment of £500 from Kirklees Council. For more information and to apply for a Test and Trace Support Grant see this information on the Kirklees Council website. If you need to discuss your financial information or have any queries about benefits then please contact us on 0808 278 7896 (Free Phone number) or via our contact form.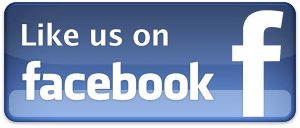 Our Contact Centres
Looking for face to face advice? Why not drop in at one of our local contact centres.