Important Announcements
Job Opportunities
KCALC currently has a number of job opportunities.
Please see our Job Opportunities page for more details – the information, application instructions and documents for all the jobs are displayed there.
Our Contact Centres
Looking for face to face advice? Why not drop in at one of our local contact centres.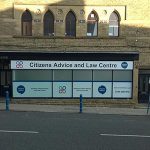 Looking for the addresses of our outreach centres? If so, they can be found on our main contact page.