Important Announcements
Check – Switch – Save
See our Financial Information page for details of local events – coming soon to Kirklees. How much money can you save ?
Job Opportunities
KCALC currently has four job opportunities. We need a Pension Wise Guider, A Universal Support Best Practice Lead and two Universal Support Workers.
The details for the Universal Support Workers' vacancies have changed – please see the Job Opportunities page for more information.
Please see our Job Opportunities page for more details – the information, application instructions and documents for each job are displayed there but you may have to scroll down the page for the vacancy in which you are interested.
Please note that the closing and interview dates differ for each post so make sure that you apply on time.
Our Contact Centres
Looking for face to face advice? Why not drop in at one of our local contact centres.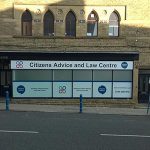 Looking for the addresses of our outreach centres? If so, they can be found on our main contact page.