Important Announcements
Closures of our Contact Centres
Please note that on Wednesday 23 October our Contact Centres will be late to open. This is because of staff training. The Contact Centres will open as follows :
Huddersfield – 12.00
Dewsbury – 12.30
Our telephone advice line will remain open as usual.
New Opening Hours
Please note a change in the opening hours of our contact centres in Dewsbury and Huddersfield.
From Friday 11 October we will close at 1.00 every Friday.
On all other weekdays we will stay open until 3.00. Our Telephone Advice Line will remain the same.
Issues with our service
At present we are experiencing staff shortages. This means that we can answer fewer calls on our Telephone Advice Line and are taking longer to respond to requests through the website.
We apologise for any delay experienced and will do everything we can to improve the situation in the near future.
Our Contact Centres
Looking for face to face advice? Why not drop in at one of our local contact centres.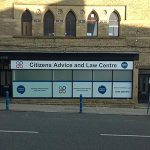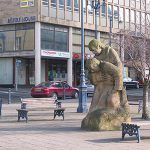 Units 5/6 Empire House
Wakefield Old Road
Dewsbury
West Yorkshire
WF12 8DJ

Mon-Thurs 9:30 to 3 and Fri 9.30 to 1
View this location on a map