Important Announcements
Coronavirus Update – the situation at KCALC
Because of the Coronavirus pandemic we have had to close some services and reduce others. The current situation is below and this message will be updated regularly. Where this message does not match with information on other pages of the website please assume that this message reflects the current situation.
You will also be able to find information which may be able to help you on our Self-Help page which is here.
Our Contact Centres in Dewsbury and Huddersfield and our Pathways service are closed. We are not currently offering a drop-in or face to face services.
Our Telephone Advice Service on 0344 848 7970 is available for further help and support but we are only able to provide a very reduced service. Kirklees residents only.
Our website contact form can be found on our Contact Us page here. We will respond to these requests but please be aware that we will not be able to get back to you immediately. Kirklees residents only.
If you have a query about your employment you can call our Employment Helpline on 07427 516171. We can advise you on your legal rights about your job but NOT about any benefits to which you may be entitled. Kirklees residents only.
If you are making an initial claim for Universal Credit then you will be able to get help from the Citizens Advice Universal Credit Help to Claim Helpline on 0800 144 8444. This is a national service.
If you are facing eviction from your rented home, you are sleeping on the street or sofa surfing, or if you are seeking rehousing due to domestic abuse please contact us for advice via the contact form on this website or call 01924 663 549. Kirklees and Calderdale residents only.
If you are experiencing problems trying to secure appropriate care and support services, if you have any best interest or mental capacity law issues or if you require help with a Court of Protection (welfare matters) please please contact us for advice via the contact form on this website or call 01924 663 549.
If you are an existing client of one of our specialist teams for debt, housing, community care or asylum, please note we are continuing to provide a limited service and are working remotely on your cases and will be in touch with any updates.  If you need to reach us about your case please call the number you have been given by your solicitor/caseworker or email them. If you do not have this information please use the contact form on this website and make clear that you are an existing client. Please bear with us as it may take longer than usual to get back to you.
We realise that this reduction of services will be inconvenient but we need to ensure the safety and wellbeing of our staff and volunteers. We hope to return to offering a full service as soon as the situation allows. Thank you for your understanding.
Volunteering with KCALC
At this present time due to the developing situation with Coronavirus (COVID-19) we have taken the decision to suspend all our volunteer recruitment until the situation improves.
We will not be responding to any applications made from 17/3/20 and will contact all previous applicants to notify them of the situation.
We will update the website when we have further information.
New Job opportunity
We are looking for a Telephone and Digital Assessor to join our busy Telephone Advice Line. This may suit you if you have experience in giving advice by telephone. See all the details on our jobs page here.
Our Contact Centres
Looking for face to face advice? Why not drop in at one of our local contact centres.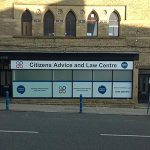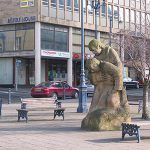 Units 5/6 Empire House
Wakefield Old Road
Dewsbury
West Yorkshire
WF12 8DJ

Mon-Thurs 9:30 to 3 and Fri 9.30 to 1
View this location on a map