Important Announcements
Contact Centre Closure
As of Monday 11th July, our Dewsbury contact centre will no longer be opening on Mondays. We are still open on Tuesdays 09:30-15:00, and you can reach us through our web enquiry form or adviceline on 0808 278 7896.
Our housing team is recruiting!
We currently have 2 vacancies within our housing team at KCALC.
Do you want to volunteer with us?
We're currently recruiting for new volunteers!
Our contact centres are now open!
Our contact centres are now open with revised opening hours;
Dewsbury – 09:30-15:00 Mondays and Tuesdays
Huddersfield – 09:30-15:00 Thursdays and Fridays
Need to contact us?
You can get in contact with Kirklees Citizens Advice and Law Centre in one of 3 ways:
2. Our freephone Adviceline; 0808 278 7896
3. Our contact centres for drop in, face to face advice
More information can be found here on our Contact Us page.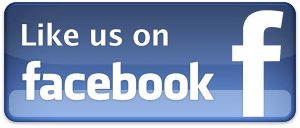 Our Contact Centres
Looking for face to face advice? Why not drop in at one of our local contact centres.